Valour eliminated from The Island Games after spirited draw vs. Forge
Valour FC admirably bowed out of The Island Games on Saturday afternoon following a 2-2 draw against defending CPL champions Forge FC.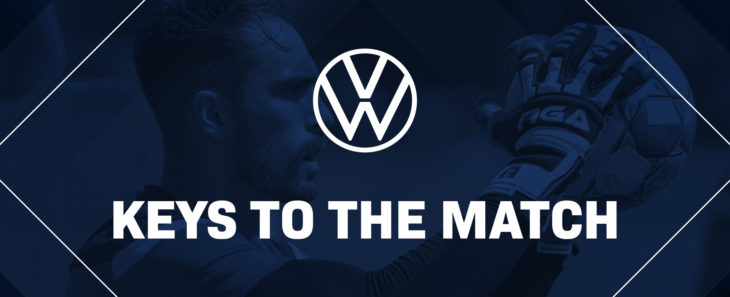 The Winnipeggers needed a victory to keep alive their slim chances of advancing to the second round. Forge is through to the second round.
A wide-open, end-to-end first half came to life in the eighth minute when Forge captain Kyle Bekker scored on a juicy rebound from Valour goalkeeper James Pantemis. Bekker's off-the-turf volley was his third goal of the campaign.
Valour confidently answered back minutes later when Yohan Le Bourhis, who left Bekker open on the Forge goal, redeemed himself with a confident header from the back post off a free kick.
The match opened up as Forge's rotated squad was well-challenged by Valour attackers Daryl Fordyce and Moses Dyer. Valour's pressure, specifically up the right side, eventually led to a second goal when Dyer nodded home his first of the season over Forge defender Dominic Samuel. Valour went on to put in a spirited first half, showing urgency in the attack, with a dipping Fraser Aird volley being a particular highlight.
Forge took control following the restart, keeping almost 70 per cent share of the ball.
That control, especially while penetrating into the final third, led to a second goal via a freekick in the 65th minute when Alexander Achinioti-Jonsson flicked a header over Pantemis to equalize. More quality chances followed for Forge, who failed to convert.
Valour, looking to hit on the counter, failed to find a winner and was eliminated after six minutes of second-half stoppage time.
Forge eclipsed the 250-minute threshold for domestic under-21 players on Saturday with goalkeeper Baj Maan and winger Monti Mohsen both playing complete games.
Forge will be back in action on Wednesday, the first matchday of the second round at The Island Games. Valour, meanwhile, will depart the Prince Edward Island bubble with a record of 2-2-3.
---
RELATED READING: Forge leans on depth, turns full focus to 2nd round || Rob Gale: Valour was 'bloody magnificent'
---
BOX SCORE
Goals
8' – Kyle Bekker (Forge FC)
14' – Yohan Le Bourhis (Valour FC)
27' – Moses Dyer (Valour FC)
65' – Alexander Achinioti-Jonsson (Forge FC)
Discipline
43' Yellow – Fraser Aird (Valour FC)
59' Yellow – Diego Gutiérrez (Valour FC)
71' Yellow – Jose Galan (Valour FC)
---
 TOP PERFORMER
Moses Dyer (Valour FC): The New Zealander was excellent on the day, scoring a well-taken go-ahead goal – his first of the season – and making opportunities with his pace, 84 per cent passing percentage, match-leading four shots, and two key passes.