Forge FC unveil 2023 Primary and Alternate kits
---
Forge FC unveiled their home and alternate kits on Tuesday night at a special Kit Launch Party.
The Macron-designed uniforms pay homage to the chain displayed on the city of Hamilton's flag, with six links representing the municipalities of Ancaster, Dundas, Flamborough, Glanbrook, Hamilton and Stoney Creek.
Unique to Forge's kits is a Legacy patch on the right sleeve honouring the three CPL titles that the club has won.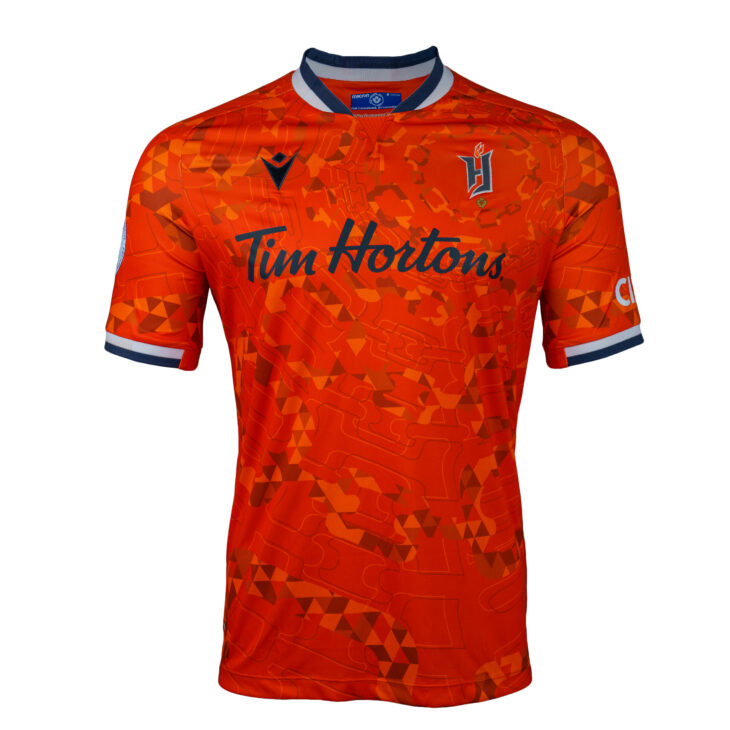 Forge FC's 2023 primary kit is a classic all-orange kit meant to convey the feeling of unity. The jersey features a sublimated pattern which shows the chain of the Hamilton city flag, representing the city's six communities.
The 2022 Canadian Premier League Champions show their love for their city with a printed "Hamilton" featured on the back of the jersey.
Forge FC's new alternate kit features a black and gray sublimated geometric texture that is repeated throughout the front of the jersey, while the sleeves and back are entirely black.
The details repeat the club's classic orange colour scheme, as does the heat-printed "Hamilton" lettering on the lower back.
All Canadian Premier League/Macron kits will be made from Macron Eco Fabrics – made with a thread which is 100% PET recycled polyester and is certified by Global Recycle Standard.