Forge FC's Concacaf League scouting report: Who are Arcahaie FC?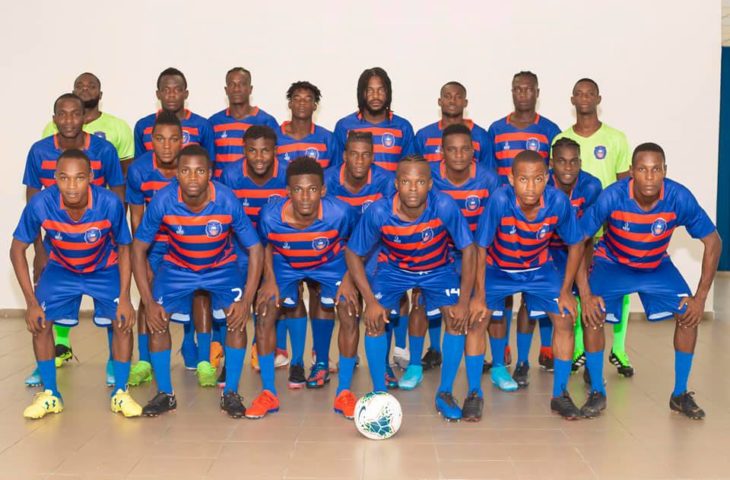 ---
Two down, one more to go.
After beating Club Deportivo Municipal Limeño in El Salvador and Tauro FC in Panama, Forge FC's next port of call in the 2020 Concacaf League is the Dominican Republic, where it will face Haitian club Arcahaie FC in the quarter-finals on Dec. 1 (7:50 p.m. ET/TSN 3 and TSN.ca).
There's more at stake in this one-leg quarter-final than a berth in the tournament final four, as the winner will also qualify for the 2021 Concacaf Champions League.
Failure to win means elimination from the Concacaf League, but the team who comes up short will still have a chance to advance to the Champions League, which is the most prestigious club competition in the Concacaf region. The loser between Forge and Arcahaie will compete in a special "play-in" match during the second week of December against the loser of the quarter-final between Costa Rica's Deportivo Saprissa and Club Deportivo Marathón of Honduras. The winner of that game qualifies for next year's Champions League
Here's what you need to know about Arcahaie FC.
---
BROADCAST ALERT: Forge FC vs. Arcahaie FC, Tuesday Dec. 1 at 7:50 pm ET on TSN2 & TSN.ca
---
Who are Arcahaie FC?
Arcahaie FC is based in the commune of Arcahaie, which is located in central Haiti, about an hour's drive north of Port-au-Prince, the country's capital city.
Founded in 2017, Arcahaie FC compete in Haiti's top division, Ligue Haïtienne, which is split into two seasons – similar to top leagues in South America.
Coached by former player Gabriel Michel, Arcahaie FC are the current Haitian champions, having won the opening season (Série d'Ouverture) in 2019. The closing season (Série de Clôture) wasn't completed due to unrest in the country.
The opening season of 2020 never took place due to the COVID-19 pandemic. Currently, Arcahaie FC sits in second place in the 18-team table, with seven wins from 13 games, just one point behind league leaders Racing Club Haïtien.
What's their stadium like?
Arcahaie FC's modest Parc Saint-Yves does not meet Concacaf requirements. As a result, Tuesday's game is being played at Estadio Olímpico Félix Sánchez in Santo Domingo, Dominican Republic.
What kind of international experience does Arcahaie FC have?
Similar to Forge's preliminary opponent Municipal Limeño of El Salvador, Arcahaie FC is making its debut into Concacaf competition this year. Arcahaie is just the second Haitian club to participate in the Concacaf League, following in the footsteps of AS Capoise, who competed in the 2019 tournament.
Arcahaie qualified for this year's Concacaf League based on their third-place finish in the group stage of the Concacaf Caribbean Club Championship held earlier this year.
The Haitians booked their spot in the Concacaf League quarter-finals by earning a 3-1 road win over Jamaica's Waterhouse FC in the round of 16.
Arcahaie won their round of 16 contest by default when Belize's Verdes FC pulled out due to several of their players testing positive for COVID-19.
Which Arcahaie FC players should fans keep an eye on?
Guerry Romondt, 35, is an experienced goalkeeper who has earned a few caps for Haiti, having made his national team debut in 2013.
Forward Marc Beldor, 22, has an eye for goal and scored a crucial game winner for Arcahaie in the Concacaf Caribbean Club Championship.
Midfielder Wendy Louis-Jean can be a handful in the middle of the park, while defender Richkard Calixte can chip in with the odd goal.
What can Forge expect from Arcahaie?
It's fair to say that Forge coach Bobby Smyrniotis isn't taking the Haitians lightly, as he felt they were full value for their win over the favoured Waterhouse FC in the previous round.
"A lot of people would say it's an upset, but I think they were a more prepared team than Waterhouse at that point," Smyrniotis recently told CanPL.ca. "Waterhouse was coming off of two weeks of actual training due to the lockdown in their country."
Ever since returning home from Panama, Smyrniotis has been hard at work scouting Forge's next opponent, trying to figure out how they Haitians play based on limited information and game video. However, as they managed to do prior to their previous two Concacaf outings , Forge have put together a detailed dossier on Arcahaie.
"It's an energetic team, we've been able to see them play a few of their matches, they're a team that brings a lot of energy to the field," Smyrniotis said. "A lot of the stuff that we saw against Waterhouse was what we've seen also before in them, just guys that can buzz around the park. They can defend well as a unit, look for the counter quite well, and that's something they did quite well in that game."