Pacific FC: 2022 Canadian Premier League Season Preview
---
Pacific FC enters 2022 as the reigning Canadian Premier League champions after beating Forge FC 1-0 at Tim Hortons Field in December. A header from midfielder Alessandro Hojabrpour (who since joined Forge in the offseason) was the difference in the final, denying the twice-reigning champions a third consecutive title in the first three CPL seasons.
Hojabrpour won the league's U-21 Canadian Player of the Year award after a strong third season with the club, while since-departed head coach Pa-Modou Kah picked up the Coach of the Year award.
After Kah departed in January, former assistant coach James Merriman will get a shot at sitting in the driver's seat at Pacific FC. After spending 2019 as the assistant coach to Michael Silberbauer, before the last two years under Kah, Merriman was promoted into the top job, a first head coaching gig for the Nanaimo, BC native.
He technically has a 100% winning record as Pacific head coach already, in charge of The Tridents on an interim basis for the final match of the 2019 season after the club parted ways with Silberbauer. Pacific FC won that match 2-0 over Valour FC, ending the season on a high note and securing fifth place in the overall table.
The club will be in the North Star Shield mix again in 2022, and will have a target on their backs as other clubs look to earn the new North Star Badge on their kits for 2023.
---
RELATED: Marco Bustos looks to lead Pacific title defence: 'If I don't believe, who's gonna believe for me?' || CanPL 20 in 10: Pacific FC coach James Merriman
---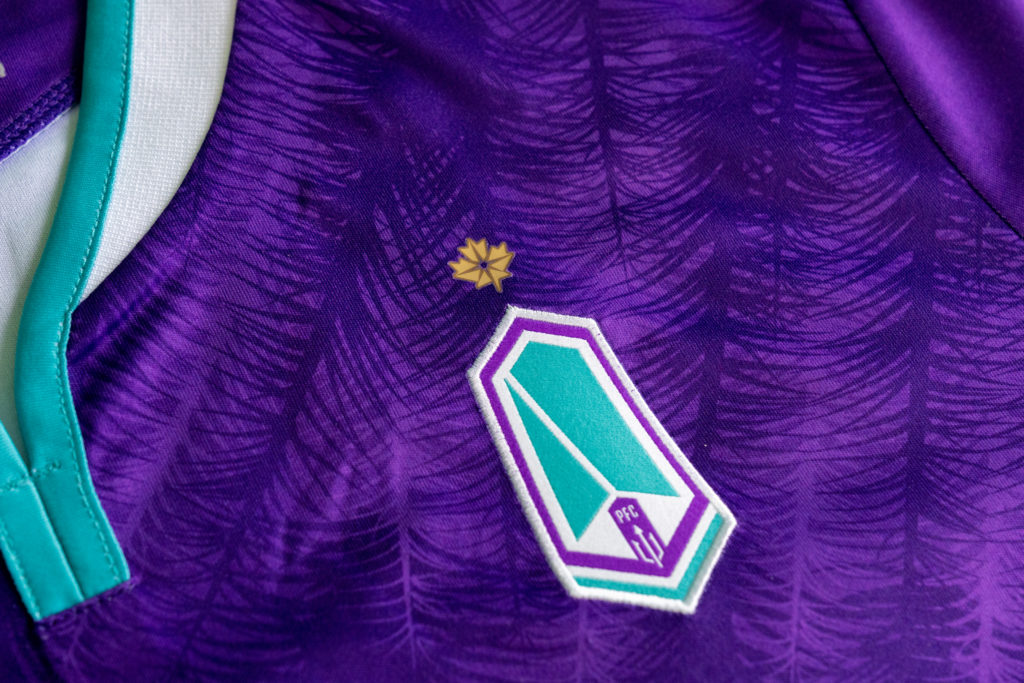 ---
2021 CPL regular season record (W-D-L): 13-6-9 (3rd overall, but won the North Star Shield in the playoffs)
Goals scored: 50 (including playoffs)
Goals against: 35 (including playoffs)
Goal difference: +15
Top scorer: Terran Campbell (11)
Canadian Championship: Lost 2-1 to Toronto FC in the semifinals
Arrivals and Departures
Success can come at a cost sometimes, and Pacific lost a number of their key figures in the offseason.
Head coach Pa-Modou Kah has moved onto a new challenge, joining North Texas SC in the new MLS Next Pro league. He's joined by young Canadian defender Paul Amedume, who re-signed with Pacific before joining North Texas on loan.
A handful of the club's most important players have moved east, landing in Ontario. Defenders Kadin Chung and Lukas MacNaughton made the jump up to join Major League Soccer team Toronto FC, while midfielder Alessandro Hojabrpour and attacker Terran Campbell have joined CPL rivals Forge FC. Midfielder Ollie Bassett has also swapped Pacific's purple kits for the red and white of Atletico Ottawa.
Among the players joining the club are former FC Edmonton defender Amer Didic, one of the best centre-backs in the CPL, and a very good pickup to replace MacNaughton. Also joining the backline is former Cavalry FC standout Nathan Mavila, who played in the 2019 and 2020 CPL seasons before spending 2021 with IK Brage in Sweden and Wingate & Finchley in England. Exciting Vancouver Whitecaps prospect Kamron Habibullah also moves to The Tridents on loan, looking to get more professional minutes under his belt.
For the full list of ins and outs, check out CanPL.ca's 2022 offseason roster tracker.
---
Mark your calendar
Pacific's title defence begins at home on Sunday, April 10, with a 2021 final rematch against Forge FC at Starlight Stadium. They also host Valour FC and HFX Wanderers as part of a season-opening homestand, before they hit the road to take on FC Edmonton, Cavalry FC and Atletico Ottawa.
Other matches to keep an eye on are the first trip back to Tim Hortons Field on June 12 in the middle of a three-game Ontario road trip, a home game against Cavalry the day before Canada Day, and the regular season finale — again versus Cavalry — on October 8.
For Pacific FC's full 2022 schedule, click here.
---
MORE FROM CANPL.CA: One-On-One: Jamar Dixon
---
Pacific FC Projected XI:
(4-3-3): Callum Irving; Nathan Mavila, Thomas Meilleur-Giguère, Amer Didic, Kunle Dada-Luke; Manny Aparicio, Jamar Dixon, Matthew Baldisimo; Josh Heard, Alejandro Diaz, Marco Bustos
Pacific FC's 2022 team could look a lot like the 2021 side did, but with some different personnel.
As mentioned, Kadin Chung and Lukas MacNaughton moved to Toronto FC in the offseason, leaving two huge holes to fill in the Pacific backline. To replace MacNaughton, Pacific have brought in another one of the best defenders in league history, signing former FC Edmonton centre-back Amer Didic. He'll likely start alongside Thomas Meilleur-Giguère in the middle of the backline, creating one of the best partnerships on paper in the league.
The club haven't replaced Chung with a new signing, but appear to be putting faith in one of their young contributors from a season ago, Kunle Dada-Luke. The 22-year-old Canadian made 23 appearances in all competitions with The Tridents in 2022, as either a winger or attacking fullback when Chung was being rested or deployed on the left. Dada-Luke picked up a pair of assists, and created the winning goal in the 2021 CPL semifinal against Cavalry, getting the ball before it reached the goal line and putting it into the box, where it would go off Marco Carducci and in for an own goal. He provides an offensive spark, and is a solid defender as well, so if he takes advantage of the regular opportunities to start he can become one of the league's best.
He may have also provided the good luck charm in the final:
Here's a little story – @CrowandCat1 brought a little bottle of actual Pacific Ocean water from Van Isle. During the warm-ups he tossed it to Kunle Dada-Luke and asked him to sprinkle it in the centre spot! @Pacificfccpl @LakeSideBuoys @PTTP76 A good omen! @CPLsoccer pic.twitter.com/YN0le49pUu

— BigCountryFooty 🇨🇦⚽️ (@BigCountryFooty) December 6, 2021
At left back, Pacific have a couple of good options in Jordan Haynes and Nathan Mavila. Haynes got a lot of the minutes there for Pacific in 2021, while Mavila is a new signing for the club this offseason. Mavila was previously Cavalry FC's left back in 2019 and 2020 before going overseas, and returns to the CPL looking to recapture his 2020 form that saw him pick up three goals and an assist in the shortened Island Games season. Those two will battle all season long for minutes.
In midfield, we can expect club captain Jamar Dixon to start regularly, alongside Manny Aparicio. Both veteran leaders are strong defenders, never afraid to put in a strong tackle, and Aparicio was also an important attacking threat from midfield in 2021. He provided 4 goals and 3 assists in 25 appearances in all competitions last year, including a huge goal against the Vancouver Whitecaps in the Canadian Championship.
Alongside them, Matthew Baldisimo will be like a new signing for the club after missing most of 2021 due to injury — he made just seven appearances in 2021, six of them off the bench. He started 21 times for the team in 2019, and all ten games in 2020, an important defensive player in the base of midfield. He was called up to play for the Philippines in their World Cup Qualifying campaign in 2021, but was forced to withdraw with the injury that kept him out for a lot of the year.
Who will start up top is pretty much locked in. Marco Bustos is a perennial Player of the Year candidate on the right wing, and will routinely be one of the best players on the pitch. With Terran Campbell moving on and joining Forge FC, Alejandro Diaz is the undisputed number one striker on the team, after they combined for 21 goals last year, Diaz scoring 10 of them. On the left wing, Josh Heard is capable of putting in some dangerous crosses to whoever starts up top, and gets stuck in defensively as well, and will provide some extra cover for the left back.
Pacific will be good again in 2022, and provided that everyone stays healthy, it could be another successful season out on Vancouver Island.
---
Key Player: Marco Bustos
What made Pacific's success in 2021 even more impressive is that they did it without their star player Marco Bustos for a large chunk of the season. Bustos was one of the best players in the CPL during the bubble in Winnipeg to begin the season, but after suffering an injury would be limited to just 17 games in 2021. Despite missing so much time, Bustos still managed to tally seven goals and six assists. Only Tobias Warschewski, who played in 26 of FC Edmonton's 28 games in 2021, had more — picking up seven.
When he's fit and firing on all cylinders, there may not be a more talented player in the league. He's spoken about his desire to move up a level and get another shot at MLS, and after a possible Player of the Year-worthy campaign was derailed, a repeat performance could be enough to get the opportunity he's earned over three seasons in the CPL thus far.
Bustos will again have extra motivation coming into 2022, and that alone should strike fear into his opponents.
---
2022 Canadian Premier League kits are now available. To pick one up, go to CanPL.ca/shop. 
For more CPL season preview content, featuring one of our eight clubs each day leading up to the first match on April 7, check out @CPLsoccer on social media or click here.