Sights & Sounds: Forge FC 3-0 FC Edmonton
---
Forge FC have won for the first time in 2022, as they triumphed 3-0 over FC Edmonton at Tim Hortons Field on Saturday.
Terran Campbell was involved in all three goals, scoring the first and third and assisting Tristan Borges for the second one, as the former Pacific FC striker showed what he can do in Hamilton this season.
It was a tough outing for Edmonton, who lost for the first time this season in their first foray away from home, but they'll look to recover quickly as they host Pacific on Wednesday night.
Here are your sights and sounds from Forge versus Edmonton.
---
GOAL 🔨

Terran Campbell opens the scoring for @ForgeFCHamilton with a rebound on the initial penalty save from @FCEdmontonNow.#ForgeFC 1-0 #FCEd#CanPL | 🔴 https://t.co/7JFAUhgjL6 pic.twitter.com/xvmZFTotoy

— OneSoccer (@onesoccer) April 23, 2022
GOAL 🔨🔨

A well placed through-ball sets up Tristan Borges for @ForgeFCHamilton to take a 2-0 lead over @FCEdmontonNow. ⚽️#ForgeFC | #FCEd#CanPL | 🔴 https://t.co/7JFAUhgjL6 pic.twitter.com/Pc2gE0XEHI

— OneSoccer (@onesoccer) April 23, 2022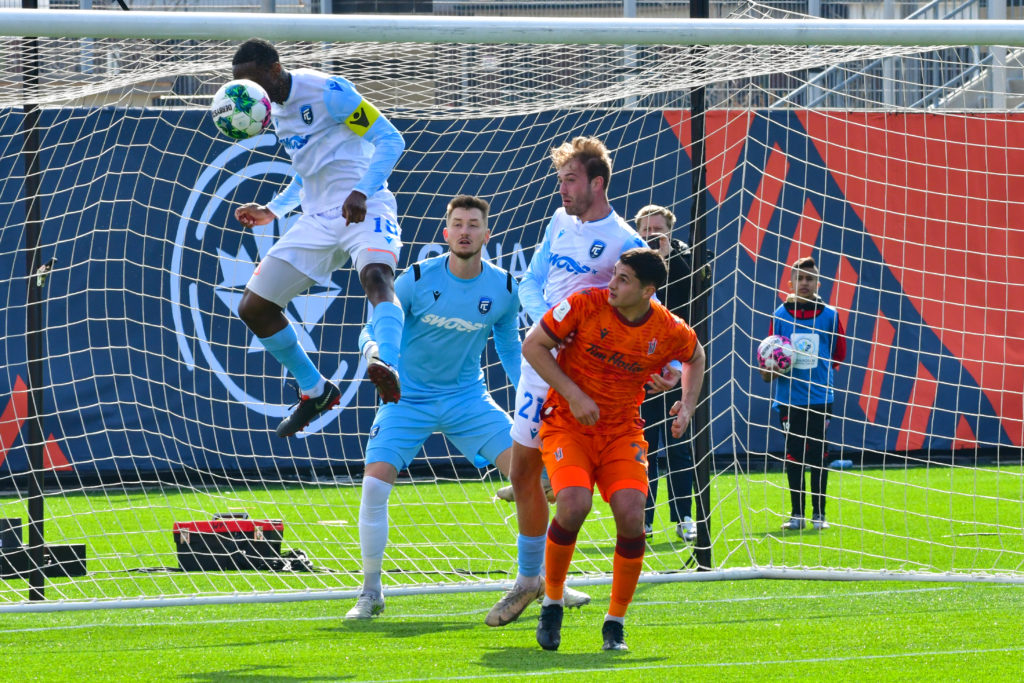 GOAL 🔨🔨🔨

Why stop at 1? Terran Campbell gets his brace for @ForgeFCHamilton to take a 3-0 lead over @FCEdmontonNow. ⚽️#ForgeFC | #FCEd#CanPL | 🔴 https://t.co/7JFAUhgjL6 pic.twitter.com/71NhGzWY3m

— OneSoccer (@onesoccer) April 23, 2022