Sights & Sounds: Pacific FC 2-2 Valour FC
---
On a beautiful afternoon at Starlight Stadium, Pacific FC and Valour FC brought the entertainment on Saturday, combining for a fun 2-2 draw in CPL action.
In a game that included some top goals, lead changes, and a late push for a winner, this game nearly had it all, in what was almost a repeat of their first meeting this season, making it a game befitting of its designation as the 'ComeOn! Match of the Week'.
Here are your sights and sounds from Pacific FC versus Valour FC.
---
GOAL🎖

THIS IS THE GOAL OF THE SEASON FROM SEAN REA!!

Again nothing but bangers in the CPL. @ValourFootball take a 1-0 lead over @PacificFCCPL in style!#CanPL | 🔴 https://t.co/7JFAUhgjL6 pic.twitter.com/72g30gXnuO

— OneSoccer (@onesoccer) May 28, 2022
GOAL🎖🎖

Daryl Fordyce doubles the lead as @ValourFootball make it 2-0 over @PacificFCCPL #CanPL | 🔴 https://t.co/7JFAUhgjL6 pic.twitter.com/ThigHqRymJ

— OneSoccer (@onesoccer) May 29, 2022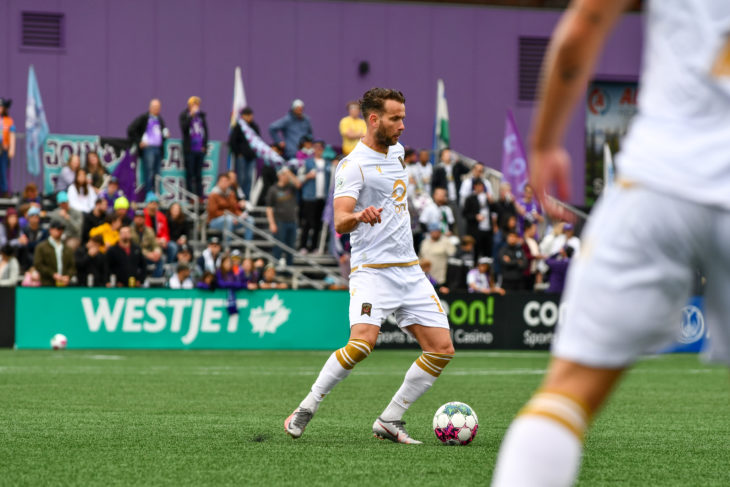 GOAL 🔱

Gianni dos Santos with a SCREAMER!!

Another incredible goal to add to the long list of them this season in the CPL!🔥@PacificFCCPL cut the lead in half as they are now down 2-1 against @ValourFootball
#CanPL | 🔴 https://t.co/7JFAUhgjL6 pic.twitter.com/WWcVKuBCDp

— OneSoccer (@onesoccer) May 29, 2022
GOAL 🔱 🔱

Alejandro Díaz with his league leading 6th goal of the season! Great assist as well from Josh Heard! Two impact substitutions. @PacificFCCPL level things up against @ValourFootball as it's now 2-2 on the night!
#CanPL | 🔴 https://t.co/7JFAUhgjL6 pic.twitter.com/MBrKtIQYwI

— OneSoccer (@onesoccer) May 29, 2022