Valour FC, York9 FC play out combative stalemate at The Island Games
There was little to choose between York9 FC and Valour FC on Saturday, as the sides anti-climactically split points, giving The Island Games its first 0-0 draw.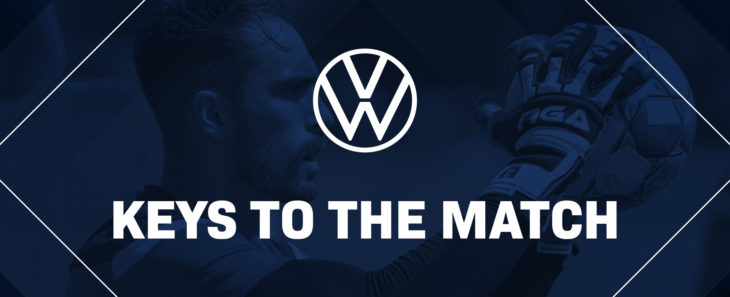 A combative first half was relatively even as the clubs fought for an edge in the midday PEI heat.
York9 held the run of play to start, testing Valour goalkeeper James Pantemis from distance. Valour's attack threatened on the counter with Austin Ricci and Moses Dyer providing an intense, energetic pairing in the middle.
York9 midfielder Michael Petrasso was forced to leave the game in the 37th minute due to a lower-body injury. Petrasso had only just returned from injury, making his first start for the Nine Stripes.
A similar injury scenario was presented to Valour at the start of the second half when Brett Levis was subbed out.
The cagey nature of the contest continued into the second half. Play rarely opened up, as defences tightened. York9 had the better of the scoring opportunities, though low-percentage, in the final 45 minutes.
The best chance of the game came for Ryan Telfer in injury time, but the Y9's talented winger sent his shot wide from just yards away.
Valour will be back in action when they face Pacific FC on Tuesday (8pm ET, 9pm AT/OneSoccer). Up next for York9 FC is the 905 Derby against Forge FC on Wednesday (1pm ET, 2pm AT/OneSoccer).
---
RELATED READING: Brennan satisfied with York9's play in draws || Valour's Rob Gale find comfort in back-to-back clean sheets
---
BOX SCORE
Goals
None
Discipline
22' Yellow – Manuel Aparicio (York9 FC)
22' Yellow – Raphael Ohin (Valour FC)
---
Julian Dunn, Valour FC – Dunn shut down York9's difference-makers all day, ensuring Valour would walk away with a point. The Toronto FC loanee tracked and smothered Ryan Telfer and Alvaro Rivero, using his physical presence to limit passes and meaningful attacking pressure.