'We know what pieces we need': HFX coach Hart sets plans in motion for 2020
---
HALIFAX – Stephen Hart is in a contemplative mood these days.
With HFX Wanderers FC long since eliminated from contention in the Fall campaign, Hart has had plenty of time to diagnose what went wrong for his club this year, and to think about what needs to be done to revamp his side ahead of the 2020 CPL season.
The Wanderers currently sit at the very bottom of the Fall standings with just 13 points from two wins going into their home finale against Pacific FC on Wednesday night, and it's not difficult to understand why; an anaemic HFX attack has produced just 10 goals in the Fall, easily the worst offensive output among all seven teams in the league – this follows up on a Spring season when they only scored eight times.
So, scoring and creating chances have been an issue for the Wanderers. They've also yet to win away from home all year, and have a league-high seven stalemates this season, leaving valuable points on the table both at home and on the road – they infamously squandered a 2-0 second-half lead at Tim Hortons Field last month, only to see Forge battle back to earn a draw.
All of this has taken a toll, both physical and mental, on the players as the year has progressed. Standards dropped, and that's a big reason why HFX is in the positions it's in.
"Coming to the end of the season, there's a certain realization among some of the players that this is a competitive business, and you can't let certain standards slip. Some learned that too late, and some recognized it and stepped up to the challenge," Hart told CanPL.ca.
"Don't get me wrong – we're not talking about mistakes here. We're talking about your lifestyle and how you live, because your body is your tool, so how you live and carry yourself, it's all a big piece. … Some (players) haven't been in a season for this long before, so mentally and physically, some were finding it very tough."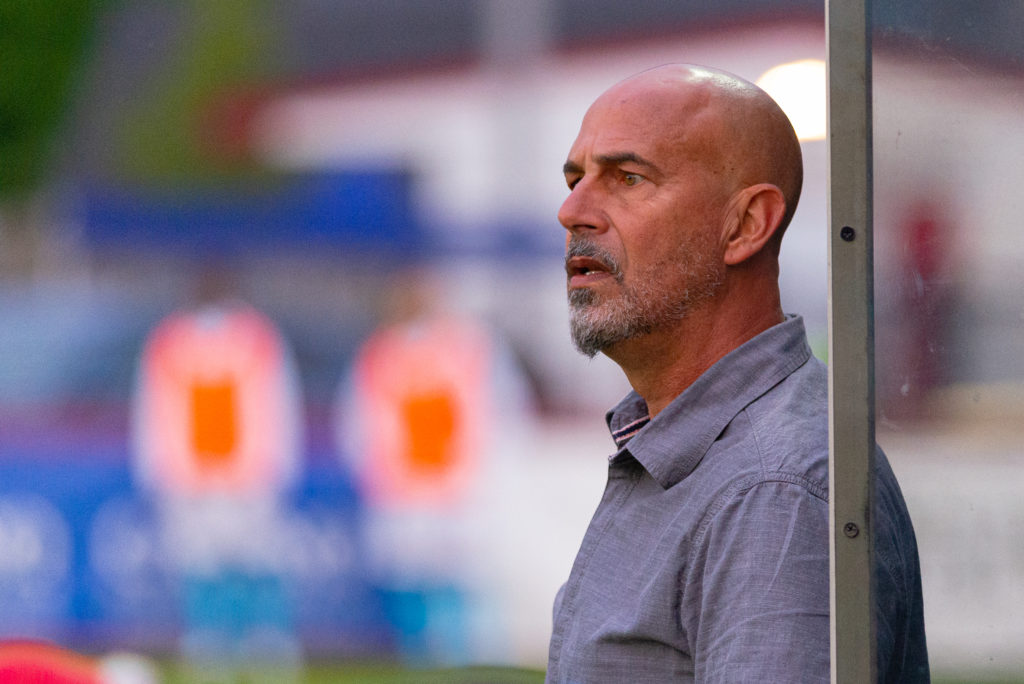 It's a sentiment echoed by Trinidadian Andre Rampersad, a regular starter and one of the team's more consistent midfielders.
"For the past six or seven games we've been good, but to get over the line, we haven't had the mentality to stay in the game for 90 minutes. We seem to lose it sometime late in games," Rampersad explained.
"We also have tendency to miss (scoring) opportunities, so we keep opponents in the game. That's the difference between Forge and Cavalry and the rest of the league – they take their chances."
Rampersad suggested that "small grudges" between players have meant a "lack of togetherness on the pitch" for stretches of the season. That, in turn, has led to bad luck and results sometimes not going Wanderers' way.
"It's just not happening for us sometimes. If you look at a team like Forge and Cavalry, they play as a team. Sometimes it falls, but they get a lucky bounce and find a way to win. When you look at us, we don't get those lucky bounces because the vibe in the team sometimes isn't always right," Rampersad offered.
The lack of consistency – on the pitch and in earning positive results – is another reason for the Wanderers' woes this season. Goalkeeper Christian Oxner, a hometown product, stated the team has never found its rhythm, and has been unable to put together any kind of momentum.
"You see some games where we keep a clean sheet, but we can't score a goal, and then there's game where he score two goals but also concede two goals. We haven't been able to tie it together in the second season," Oxner stated.
"We had six draws in a row, seven for the season. If we turn some of those in to three points, we'd be in a much different position."
So, where do the Wanderers go from here? What roster changes will the winter months bring? Is a complete overhaul needed, or just some minor changes?
"With some small tweaks in the off-season, we could be a very dangerous team … If we can find that consistency between scoring goals and keeping clean sheets, I think we'll be well off in this league," Oxner said.
Hart doesn't disagree, but finding the right players to add to the mix and being able to bring them in is easier said than done.
"We have a group of competitive players. We know what pieces we need – the trick right now is to get those pieces in at the right price. We don't have an unlimited (budget), and because of the salary cap, we can't always bring in who we want," Hart said.
"Sometimes you want to play a certain way, but in order to do that you need certain types of players, and you can't always get those players."
Still, Hart sounds hopeful: "For us to be competitive, we know what pieces we need, and we'll certainly be much better next year."