Hart, Smyrniotis and Wheeldon Jr. offer advice to new FC Edmonton coach
---
FC Edmonton unveiled their new head coach on Tuesday, as Alan Koch has been given the reins of turning around the club's fortunes after a disappointing last-place showing at The Island Games this summer in PEI.
Jeff Paulus left the job after posting a 10-9-18 record over two CPL campaigns, leaving a young, promising core in place for his successor.
Koch faces a daunting challenge as he takes over in Edmonton: He's a coach in a young league, chasing teams and managers who have had some time to figure out the intricacies and unique qualities of  Canadian professional football.
HFX Wanderers' Stephen Hart, Forge FC's Bobby Smyrniotis, and Cavalry FC's Tommy Wheeldon Jr. have a good sense of what works in the CPL. The only coaches to guide their teams to a CPL Final, these three know a thing or two about winning in this league, so CanPL.ca asked them to give some advice to the Eddies' new coach.
---
RELATED READING: To do list: 4 immediate tasks for Alan Koch at FC Edmonton
---
HFX Wanderers' Stephen Hart: 'Be patient – it's more than football'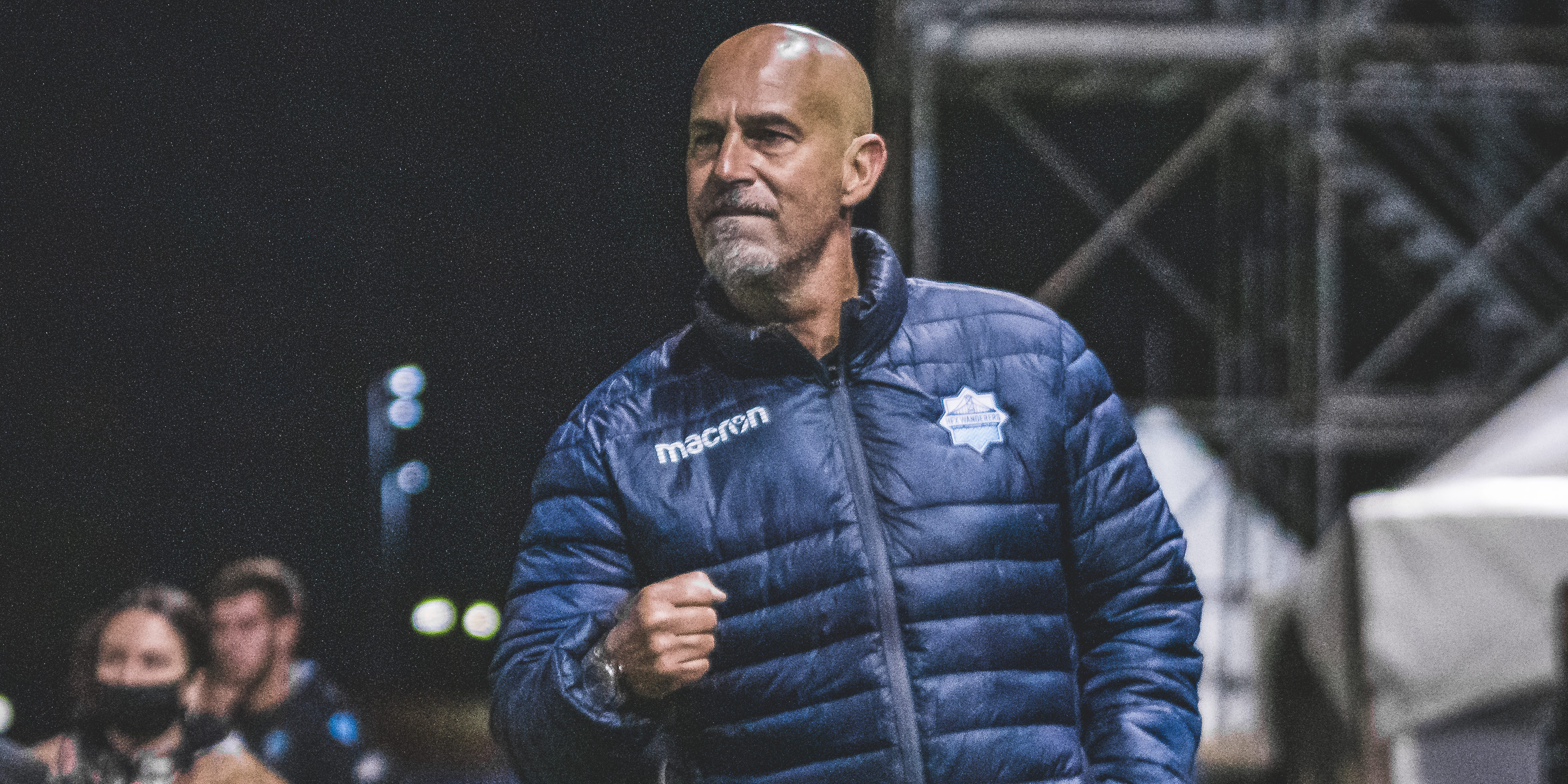 HFX Wanderers FC went from last place in 2019 to CPL Finalists at The Island Games thanks in large part to coach Stephen Hart's efforts. So, naturally, the CPL's elder statesman is preaching patience to the new Eddies coach, who sits in the same position that Hart did 12 months ago.
"It is a new league and you are dealing with a lot of players who have not been in professional environments, and if they have been it has not been for a long time," Hart told CanPL.ca. "Be patient with players. It's a tough job to convince them of their qualities and help to bring out the best in them."
Educating players about how to conduct themselves off the field, and making personal connections with them has also been a crucial part of Hart's modus operandi since he was named Wanderers coach in 2018.
"A lot of the players get caught up in the lifestyle off the field and sometimes don't do what is necessary in terms of rest and recovery, because all of this is relatively new to them," Hart said.
"You need to be close to them on a personal level – be patient because it's more than about football; it's also about the individual and how they see themselves and what ambition they have."
---
RELATED READING: New FCE Edmonton coach Koch hopes to make club 'fall in love with winning'
---
Forge FC's Bobby Smyrniotis: 'Stick to your guns and create a culture'
Forge FC coach Bobby Smyrniotis has built a winning culture in Hamilton, there's no doubt about it.
From Forge's never-quit playing style, to defined individual roles and an overall team mentality, it's clear why Smyrniotis's side has won back to back North Star Shields and is on the verge of Concacaf Champions League qualification.
Smyrniotis advises his new FCE counterpart to come up with some fundamental guiding principles for the club to live by  going forward.
"Believe in your philosophy one hundred per cent and get your players to buy in; that gives you success in this league and every league," Smyrniotis told CanPL.ca. "Stick to your guns and create a culture within your organization, I think that's the most important thing that has longevity."
When asked about the jump he made to the professional ranks just two years ago, Smyrniotis said his newer role is simpler, if not easier, than his time in charge of Sigma FC's long-running academy.
"You get to focus on 22 individuals, and I think that's the beauty of this job. You get to implement all the tactical knowledge that you have, that you've built over the years, and put it into fruition with a group. That's the most unique thing about coaching first-team football," Smyrniotis explained.
---
RELATED READING: CPL off-season roster tracker: Who's in and who's out for 2021?
---
Cavalry FC's Tommy Wheeldon Jr.: 'Understand the Canadian market'
Cavalry FC have had their provincial rival's number, boasting a 5-1-0 record against FC Edmonton over the CPL's first two seasons.
For former Calgary Foothills mastermind Tommy Wheeldon Jr., understanding the Canadian player market is crucial to CPL success and, by extension, dominating Al Classico.
Cavalry's diverse collection of Canadians – ranging from Whitecaps Residency players such as Dominick Zator and Marco Carducci, Quebecer standout Mo Farsi, to former Toronto FC talent Sergio Camargo – has led the team to early CPL success.
"You need to understand what the Canadian market's strengths are and build around them to make them and the league better," Wheeldon Jr. told CanPL.ca. "Do your homework, research and you'll set yourself up for success but hopefully not too much success against us."
Wheeldon Jr. knows that success against Cavalry would be crucial to Koch success.
"This is a great provincial rivalry, right now we have the bragging rights and I'm sure (Koch) will have 'how to beat Cavalry' high on their to-do list. These are big games to have because it grows the local market," Wheeldon Jr. said.