Cavs' goalkeeping tandem finds 'good balance' in fight for No. 1 spot
---
Cavalry FC's Marco Carducci and Niko Giantsopolous make up one of the deepest goalkeeping, uh, stables in the Canadian Premier League.
As a result, the pair are set to battle for the regular starting spot with the Cavs in Year 1.
Total Soccer Project's Stuart Gradon spoke to the pair about the competition for the starting job, and the mentality goalkeepers operate with in pursuing a common goal.
"Between Niko and myself, we've found a good balance," Carducci said. "You can see we're good friends. At the end of the day, you're going to spend an entire season working with the same small group of guys and that's how it is in the (goalkeeper) union."
Carducci started for the Calgary Foothills last season, making 17 appearances and conceding seven goals en route to claiming a PDL (USL League Two) title. The Vancouver Whitecaps product has been earmarked as one of the best 'keepers in the CPL heading into Year 1, bringing youth national team pedigree along with him, too.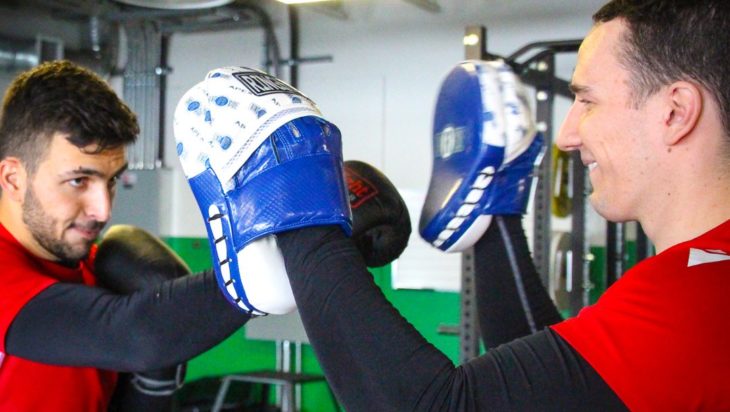 Meanwhile, Giantsopoulos was part of Cavalry's "prospect camp" last year that culminated in a pair of Al Classico matches against FC Edmonton. The 24-year-old had a record-setting NCAA career with Calvin College before moving to Australia and signing with the Devonport City Strikers of the Tasmanian Northern Premier League.
"We pushed each other in training and I believe that's the first step," Giantsopoulos told Gradon. "When you come to pre-season you're not worrying who's going to play the first game. You want to push each other in the drills and the small-sided games."
As training roars on, goalkeeping coach Jordan Santiago has set the tempo on high: There will be a No. 1, go-to, defined starter by early May.
"They both have different styles of play, they both have different voices, how they want defenses organized," Cavs goalkeeping coach Jordan Santiago said. "If you're switching that out every game the people in front of you are going to be confused and they are not going to be comfortable.
"Our plan is to have a No. 1 by the start of the season."