'It's not a copy-and-paste': Wheeldon Jr. on Cavalry kit design
---
It was a case of planes, trains and automobiles for Tommy Wheeldon Jr. as the Cavalry FC coach made his way to Bologna, Italy to help design his team's inaugural kits.
That's not hyperbole, to be clear.
"I'd never been to Italy, a place I'd always wanted to go, and I was told I was the style guru of the club, so I flew into Florence – no, Milan," Wheeldon Jr. recalls, when asked by CanPL.ca about his experiences working with Macron.
"Then it was a train from Milan to Bologna. As soon as I got to Bologna, it was a car to the place – so, literally, planes, trains and automobiles to get there."
Such is the commitment required of the Cavs' boss as he visited what he described as a place that felt a bit like stepping into a Willy Wonka's chocolate factory of the soccer world.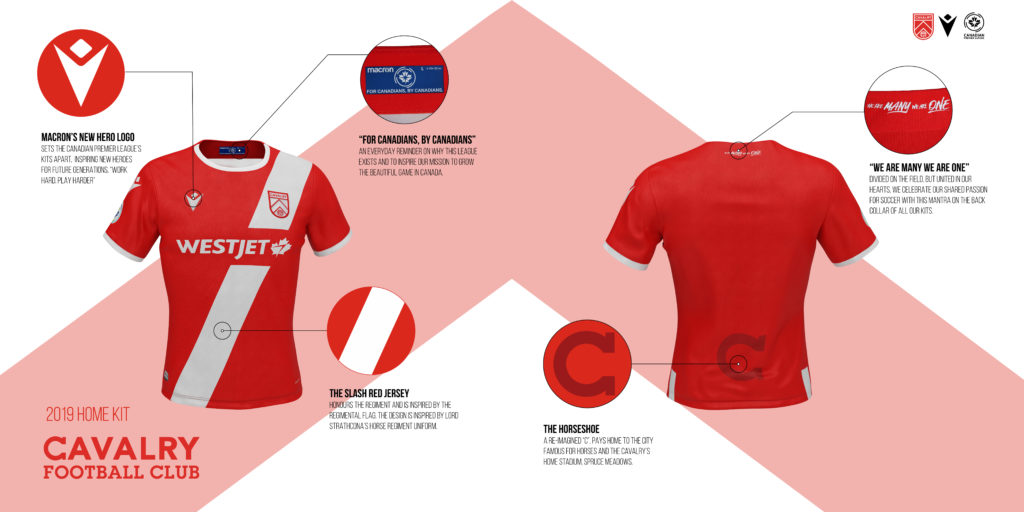 Wheeldon Jr. has donned a few kits during his playing days at Swindon Town, Torquay United and the Calgary Storm. He's seen his players don even more during his coaching career in Alberta. And he figures his players at Cavalry FC have been more excited than any team has been to see their kits for the first time.
"We can't wait, really," Wheeldon Jr. said, affirming that he's kept the shirt designs a secret from his own camp.
"The players are as excited as the fans. Before Christmas, everyone was asking for jerseys, and there's been this great buildup. The players arrived in training camp and they want to touch and feel it, because that's our uniform. This year, the way we launch, we're so happy with how it looks and how it turned out. We can't wait to put the players in it."
Wheeldon Jr. made sure to get his hands on every possible detail, from the collar to the hem.
"That's the beauty of Macron, you can do anything," Wheeldon Jr. said. "It's not a copy-and-paste, where every club's shirt looks the same. Every club has its own identity and history, and that was a great part of this journey."
A big part of Cavalry FC's identity? The colour red. The club drew inspiration from Lord Stratchona's horse regiment for its red-and-white sash home shirts, an important detail for Wheeldon Jr. to get down on paper. Red has a history in Calgary, after all.
"Red is part of Calgary's colours: The Flames, the Stampeders, the University of Calgary, the Calgary Tower – we're known as the red city," Wheeldon Jr. concluded. "Now, we're a part of that story."