Sights and Sounds: HFX Wanderers 0-3 Forge FC
---
Forge FC kept their winning streak alive on Sunday afternoon, beating HFX Wanderers 3-0 at Wanderers Grounds, a month after beating them 4-0 at the same venue.
Woobens Pacius gave them an early lead on the road, before Noah Jensen scored 10 minutes later to double their lead. With time running out late in the match, and Halifax down to ten men after a Mateo Restrepo red card, Emery Welshman made it 3-0 with a hard shot from close range to confirm the three points.
Here are some sights and sounds from Halifax, Nova Scotia.
---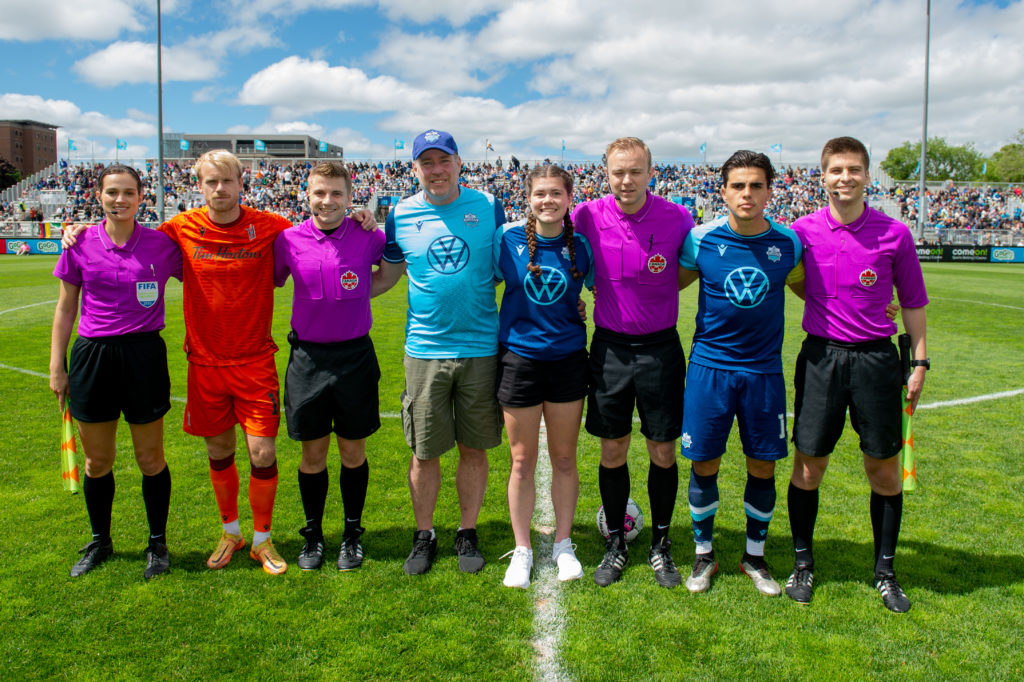 GOAL⚒️

Woobens Pacius opens the scoring for @ForgeFCHamilton after a determined David Choiniere gets the ball into the box.🔥⚽️#TogetherFromAways 0-1 #ForgeFC

WATC LIVE | 🔴https://t.co/7JFAUhgjL6 pic.twitter.com/eUwX12jqwn

— OneSoccer (@onesoccer) June 19, 2022
GOAL⚒️⚒️

Another great pass into the box from David Choiniere sets up Noah Jensen to give @ForgeFCHamilton a 0-2 lead over @HFXWanderersFC in Father's Day #CanPL Action.👀⚽️

WATC LIVE | 🔴https://t.co/7JFAUhgjL6 pic.twitter.com/gRFdiq4kCe

— OneSoccer (@onesoccer) June 19, 2022
RED CARD🟥

Mateo Restrepo denies a goal scoring opportunity and is sent off in the 80th minute. @HFXWanderersFC will play a man down to see out this #CanPL match against @ForgeFCHamilton.👀⚽️

WATCH LIVE | 🔴https://t.co/7JFAUhgjL6 pic.twitter.com/CfJojWzxVm

— OneSoccer (@onesoccer) June 19, 2022
GOAL⚒️⚒️⚒️

Terran Campbell in his return walks the ball into the box to feed Emery Welshman, giving @ForgeFCHamilton a 0-3 lead over @HFXWanderersFC in #CanPL action.🔥⚽️

WATCH LIVE | 🔴https://t.co/7JFAUhgjL6 pic.twitter.com/0HUEgGWbbq

— OneSoccer (@onesoccer) June 19, 2022
Three goals and three points for @ForgeFCHamilton 🔨#CanPL l 📺: @onesoccer pic.twitter.com/53susOaY6A

— Canadian Premier League (@CPLsoccer) June 19, 2022