Sights & Sounds: Forge FC lift the North Star Shield in Ottawa
---
For the third time, Forge FC became Canadian Premier League champions this past weekend, as the Hamilton club defeated Atlético Ottawa 2-0 in the nation's capital to earn yet another title for the league's most-decorated club.
Alessandro Hojabrpour scored in a second straight CPL Final — this time for Forge, rather than against them — and David Choinière sealed the win with a second-half goal as the visitors sailed on to an impressive triumph in front of nearly 15,000 fans at TD Place.
Forge did, of course, have a strong contingent of their own fans in the southeast corner to celebrate their title along with them, making the moment a little more special for the Hammers.
Here are some of the most memorable images and moments from a remarkable evening in Ottawa.
---
He's done it again!

Alessandro Hojabrpour scores in a second consecutive Canadian Premier League final, giving @ForgeFCHamilton the lead in Ottawa!#CanPL | 📺 @onesoccerpic.twitter.com/ATkJLhfJ0E

— Canadian Premier League (@CPLsoccer) October 30, 2022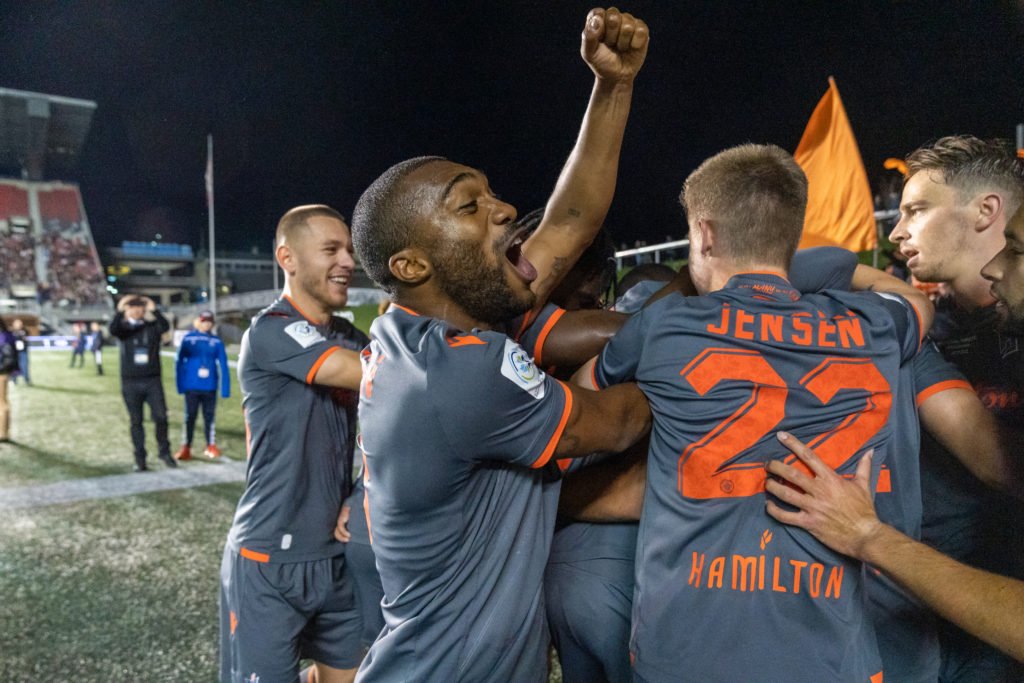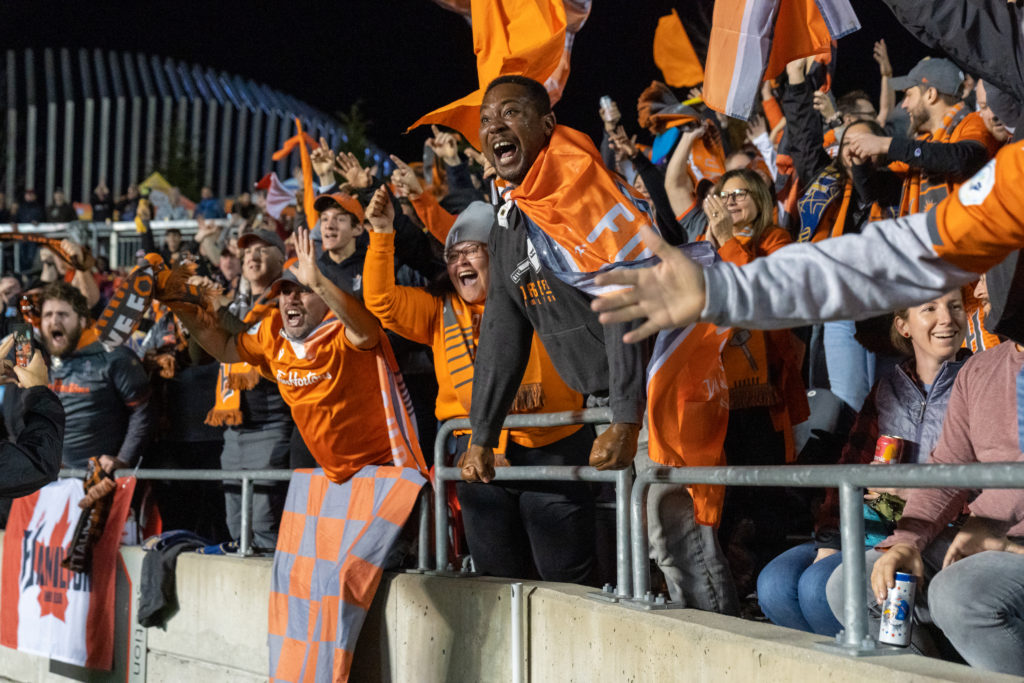 It's two for @ForgeFCHamilton! David Choiniere doubles the lead on the road 🔨#CanPL | 📺 @onesoccerpic.twitter.com/sb3s1a99sy

— Canadian Premier League (@CPLsoccer) October 30, 2022
Dynasty.

For the third time in four seasons, @ForgeFCHamilton are the team that lifts the North Star Shield, and the celebrations are just beginning 🎇 #CanPL I 📽️ @Robcheese pic.twitter.com/a0pkqIjkbb

— Canadian Premier League (@CPLsoccer) October 31, 2022
what a year it's been for @alexachinioti 🏆#ForgeFC | #CanPL pic.twitter.com/Ky9znTxMmU

— Forge FC (@ForgeFCHamilton) October 31, 2022
Another look at the @ForgeFCHamilton celebrations in the locker room after last night's Canadian Premier League final 🍾#CanPL I 📽️ @Robcheese pic.twitter.com/bG6iZvDpee

— Canadian Premier League (@CPLsoccer) October 31, 2022