'We really are one': Once A Tree's anthem fuses music, soccer culture
---
"We Are One."
These words have defined the Canadian Premier League from the very first day. And, as the inaugural match fast approaches, it is those words that define the league's anthem – "We Are One" by Once A Tree.
If you haven't heard it yet (check it out here), you'll surely hear it at some point during the 2019 CPL season; this anthem will be played loud and clear before kick-off nearly 100 times during the campaign, after all. But this is more than a rallying call; music has always had this almost-magical ability to connect people. Fitting, then, that this anthem is entitled the way it is.
Fitting, too, that Jayli and Hayden Wolf, the dynamic duo who make up Once A Tree, wrote and produced it.
"We really resonated with the mantra, 'We Are One', that the league uses," Hayden Wolf told CanPL.ca. "It really resonates with our band, because we're named Once A Tree from the idea that we're all made of energy, that we really are one. That has always tied into our music. We channel that into our process."
The two met over music and bonded over it. They eventually married, and continued making music together. When the Canadian Premier League started searching for Canadian artists to produce its anthem, Once A Tree stood out for their ability to weave emotion into each chord.
"I'm not a classically-trained musician at all, but I do a lot by ear," Wolf said. "Every chord holds a different kind of feeling, and when you structure them a certain way, you can create suspense or victory or other emotions. It's fascinating to see how different keys and chords can bring those feelings across."
Those feelings – goosebumps, really – are a well-known phenomenon in soccer. Even three seconds of the UEFA Champions League ballad can stir all sorts of passion and energy from those who love the beautiful game. Soccer being a global sport means that its ability to weave music into pre-game festivities reaches the eyes of the world. If the sport is an expression of culture, its artistic synergy equally showcases each nation's musical culture to onlookers from all across the planet.
It's not always pleasing to the ear – those South African Vuvuzelas still buzz long in the memory – but when it's done right? Musicians and soccer combine to form iconic moments in sport, music, and our shared culture.
Once A Tree has always looked to tap into that sort of energy. But this project allowed them to find that inspiration in a new way.
"I love sports, but this is the first sports-related music thing we've ever done," Wolf explained.
"The reception since the song has been out (has shown that we're) hitting a different demographic than we're used to. I know some people posted some other sports anthems and commented on how different this one is, so I think we were able to bring a new take or sound to what people are used to from this genre.
"Overall? The reception's been pretty great! I know some people were like 'We want rock and roll!' [laughs] But I think this is a lot of different genres put together, and hopefully it resonates with a lot of people."
The first of many iconic moments in the Canadian Premier League begins on Saturday at Tim Hortons Field, as Forge FC welcomes York9 FC – and the eyes of all of Canada – for 90 minutes of soccer – our soccer.
Our anthem, and the energy it brings, will usher in the beginning of a new chapter for the sport in this country.
And, as always, we'll do it together, in one voice.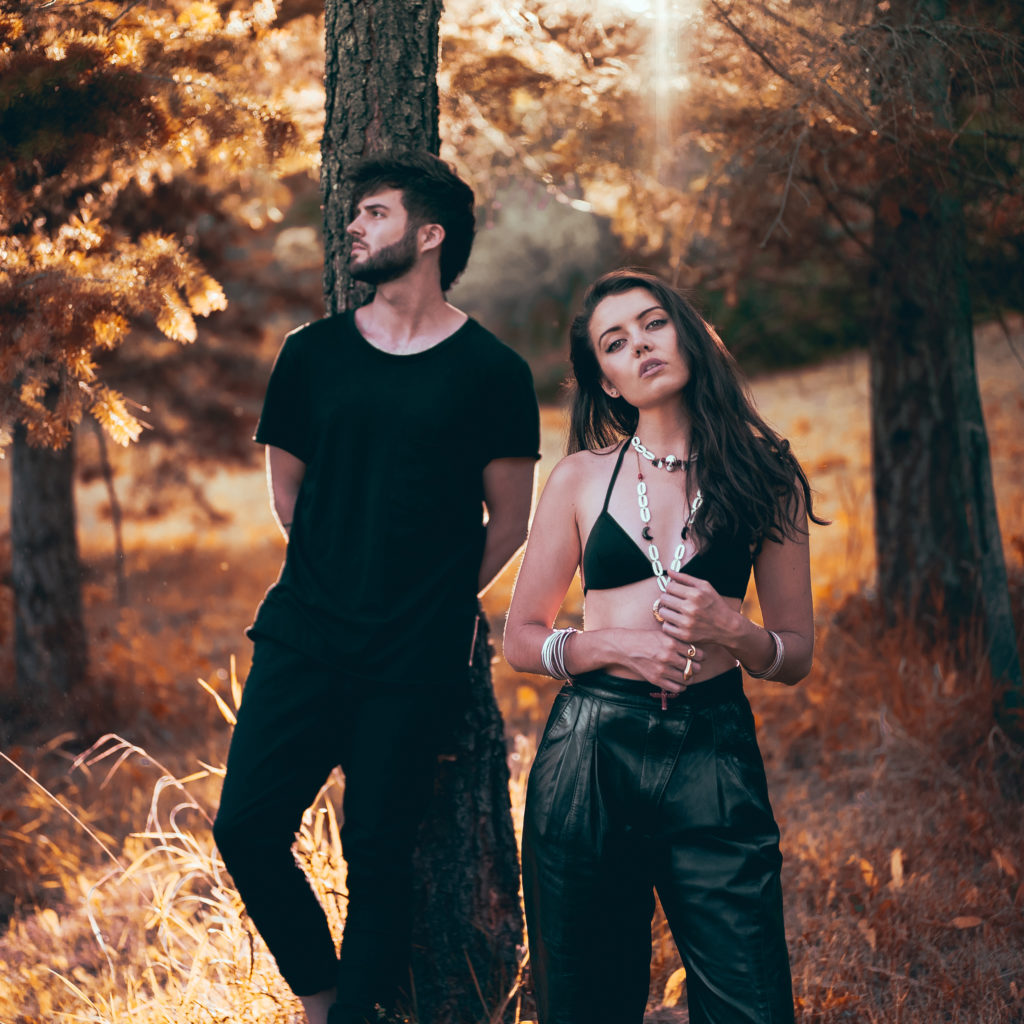 ---
Check out more music by Once A Tree by visiting the band's official website.