Brand Story
THE SYMBOL OF OUR MOVEMENT
The Canadian Premier League emblem is a bold, fluid and confident stamp of our purpose. It is our identity and represents a seal of our commitment, championing the talent and diversity found in the Canadian soccer landscape.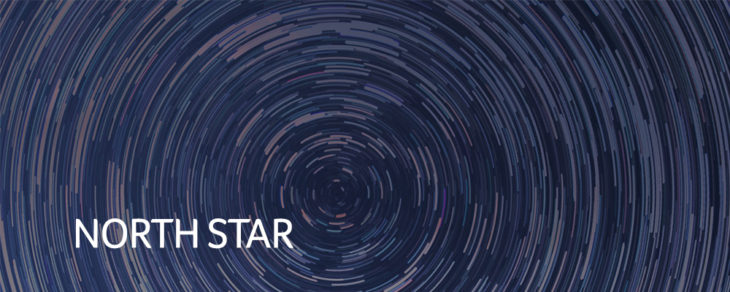 The North Star is the beacon that unites our country and also acts as our guiding light for soccer in Canada for Canadians, by Canadians.
We're committed to bringing the beautiful game to communities across Canada from the Pacific to the Atlantic, and in the process bringing the game to new heights in this country.
We wear it over our hearts. We cheer for it. It represents our values and who we are as a nation on the global stage.
EMBLEM ELEMENTS
Each element has a significance and a purpose to work together as a symbol of who we are, where we come from and where we're headed as a soccer league and as a soccer nation.
North Star
The North Star is a guiding light for the game of soccer in Canada acting as a beacon for the talent within our borders.
Four Rings
The 4 rings portray a soccer ball, our coasts and the earth formed out of a stylized time lapse of a star field.
Maple Leaf
The Maple Leaf is comprised of many parts, which is a reflection of the diversity within our country.
WEAR IT WITH PRIDE
This is our emblem. Confident, proud and united. The emblem will transform to red in a show of true patriotism on occasions like Canada Day and when we represent Canada in tournaments including the Concacaf Champions League, the FIFA Club World Cup and the semi-finals/finals of the Voyageurs Cup.

OUR RALLYING CRY
This isn't just a league for Canadians by Canadians. It's a movement to bring the beautiful game back to the neighbourhoods we call home. To build a soccer nation one community at a time. The stage is ours. The journey has begun. We are many. We are one.