Awuah's screamer lifts Forge to win over FC Edmonton at The Island Games
It wasn't very exciting, but for Forge FC it will do.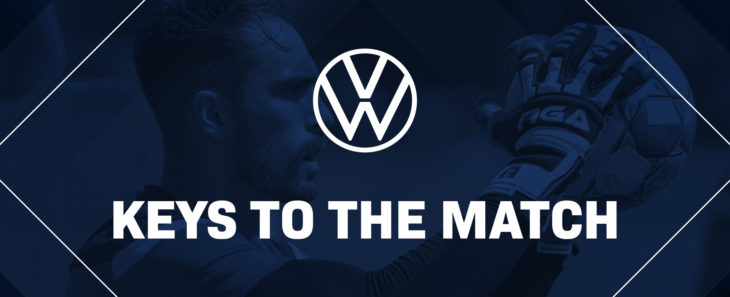 The reigning CPL champions rebounded from a disappointing draw in their season opener by grinding out a 2-0 win over FC Edmonton on Sunday at The Island Games in Charlottetown.
Kwame Awuah's long-range goal early the first half and an injury-time own goal was all the offence that Forge needed against a pesky FCE side. With the win, Forge moved into a tie with Cavalry FC on four points atop the standings, although both sides have played one more game than the rest of the field.
While FCE was making its Island Games debut on Sunday, Forge now has two games under its belt, having played Cavalry to a 2-2 stalemate in the season opener.
Mo Babouli cracked the starting 11 on Sunday after coming on as a second-half substitute in Forge's first game. CPL newcomers Hanson Boakai, Keven Alemán and Erik Zetterberg all started for Edmonton.
Forge took a 1-0 lead in the 12th minute off a gorgeous strike. Babouli was dispossessed on the edge of Edmonton's box, but the ball fell to Awuah who hit a left-footed shot from 23 yards out that looped over goalkeeper Connor James and nestled into the back of the net. It was Awuah's first goal for Forge in 29 league appearances.
Edmonton played the last 30 minutes without star defender Amer Didic after he was helped off the pitch with a foot/ankle problem. The Eddies nearly equalized five minutes later when Kareem Moses' header off a free kick smacked the crossbar.
Moses scored an own goal with a deflection off a free kick in injury time to seal the win for Forge.
Forge FC returns to action on Aug. 19 when it takes on HFX Wanderers FC (8:00 p.m. ET/9:00 p.m. AT), while FC Edmonton faces Cavalry FC in Al Classico on Aug. 20 (8:00 p.m. ET/9:00 p.m. AT)
---
RELATED READING: Forge finding its rhythm in PEI with shutout win || Paulus on FCE's opening loss: 'We can live with it'
---
BOX SCORE
Goals
12'– Kwame Awuah (Forge FC)
90'+2' – Kareem Moses (own goal) (Forge FC)
Discipline
40' Yellow – Dominic Samuel (Forge FC)
---
MAN OF THE MATCH
Kwame Awuah (Forge FC)
The Forge defender bagged his first CPL goal with a peach of an effort from outside Edmonton's penalty area, and put in a solid defensive shift.