Forge FC beats HFX Wanderers FC in Island Games final to repeat as CPL champions
---
Pour lire en français, cliquez ici.
---
The North Star Shield will remain in Steeltown.
The big orange machine keeps rolling along, as Forge FC won its second consecutive Canadian Premier League title on Saturday afternoon by defeating HFX Wanderers FC 2-0 in The Island Games final from Charlottetown.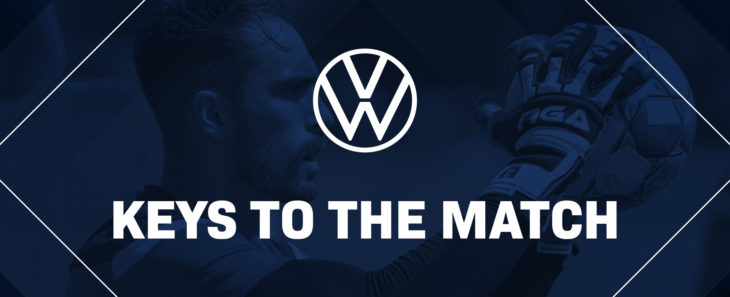 By virtue of its victory, Forge not only claims the North Star Shield, but also qualifies for the 2021 Concacaf League, and advances to the 2020 Canadian Championship final vs. MLS side Toronto FC.
These teams played to a pair of 1-1 draws in their earlier encounters at The Island Games. Saturday's tight affair looked like it would also end in a stalemate, but Alexander Achinioti-Jönsson's goal in the 60th minute broke the deadlock and allowed Forge to repeat as CPL champions. Maxim Tissot also scored for Forge.
In an interesting tactical move, Forge coach Bobby Smyrniotis deployed fullback and winger Johnny Grant up front as part of a new-look attacking trio alongside Molham Babouli and David Choinière. Wanderers coach Stephen Hart fielded a strong starting 11 featuring Player of the Year candidate Akeem Garcia, Golden Glove nominee Christian Oxner, and Best U21 Canadian Player finalist Chrisnovic N'sa.
An even and cagey opening 45 minutes saw Forge carve out the first scoring chance. An errant back pass by HFX's Andre Rampersad deep inside his half in the sixth minute led to a dangerous Forge counter-attack that ended with Oxner making a comfortable save on Babouli.
Just before halftime, Alessandro Riggi's shot from just outside the box took a deflection off Forge defender David Edgar and fell to Garcia, but the Trinidadian's close-range attempt was easily saved by goalkeeper Triston Henry.
The breakthrough came on the hour mark. Forge captain Kyle Bekker's corner kick landed at the feet of Babouli after the first phase of the play, and the former TFC player chipped it back towards the far post where Achinioti-Jönsson headed it home.
Forge nearly doubled its advantage off another Rampersad giveaway, only to see Oxner rush off his line to thwart Choinière after he busted into the HFX penalty area.
The Wanderers furiously pressed for an equalizer in the final 10 minutes, but Tissot's free kick from 40 yards out was mishandled by Oxner and found its way into the back of the net to seal the win for Forge.
---
RELATED READING: Forge's championship culture shines through at Island Games || HFX take 'culture and character' positives from loss
---
BOX SCORE
Goals
60' – Alexander Achinioti-Jönsson (Forge FC)
90' – Maxim Tissot (Forge FC)
Discipline
58' – Yellow: Jonathan Grant (Forge FC)
64' – Yellow: David Edgar (Forge FC)
---
TOP PERFORMER
Alexander Achinioti-Jönsson (Forge FC)
It was a steady game in the heart of midfield for the Swede, who protected the back line, in addition to scoring the winning goal. Honourable mention to Molham Babouli, who set up Achinioti-Jönsson's winner and was dangerous in attack for Forge.