Macron away kits for 2020 CPL season unveiled for all 8 clubs
When it rains Canadian Premier League news, it pours Canadian Premier League news.
The new away kits for all eight teams – dubbed the "City Edition" – were unveiled via a Twitter live stream on Thursday, coming a day after the CPL confirmed the 202o regular season will take place in P.E.I. in the form of The Island Games.
The series of all-black away kits (jersey, shorts and socks) will serve as second strips for the eight CPL clubs vying for the North Star Shield in Charlottetown.
Featuring local landmarks and iconography, these dark alternates stand in contrast to the white-heavy home strips, which were unveiled in February.
Every jersey incorporates the symbolism and identity of the club within the design, and features the league's mission "For Canadians, By Canadians" on the inside neck.
Here's a close-up of each away kit and which element of their respective "city" is highlighted.
---
RELATED READING: Reviewing every 2020 Canadian Premier League home kit

---
Atlético Ottawa: Features the Peace Tower from Parliament Hill
York9 FC: A map showing all nine municipalities of York Region, with the region's northern border highlighted in green
Valour FC: Showcases Winnipeg's skyline with the Provencher Bridge, the Canadian Museum for Human Rights, and Fort Garry Place
Pacific FC: Fisgard Lighthouse, the first lighthouse on Canada's West Coast, stretches up the left side of the shirt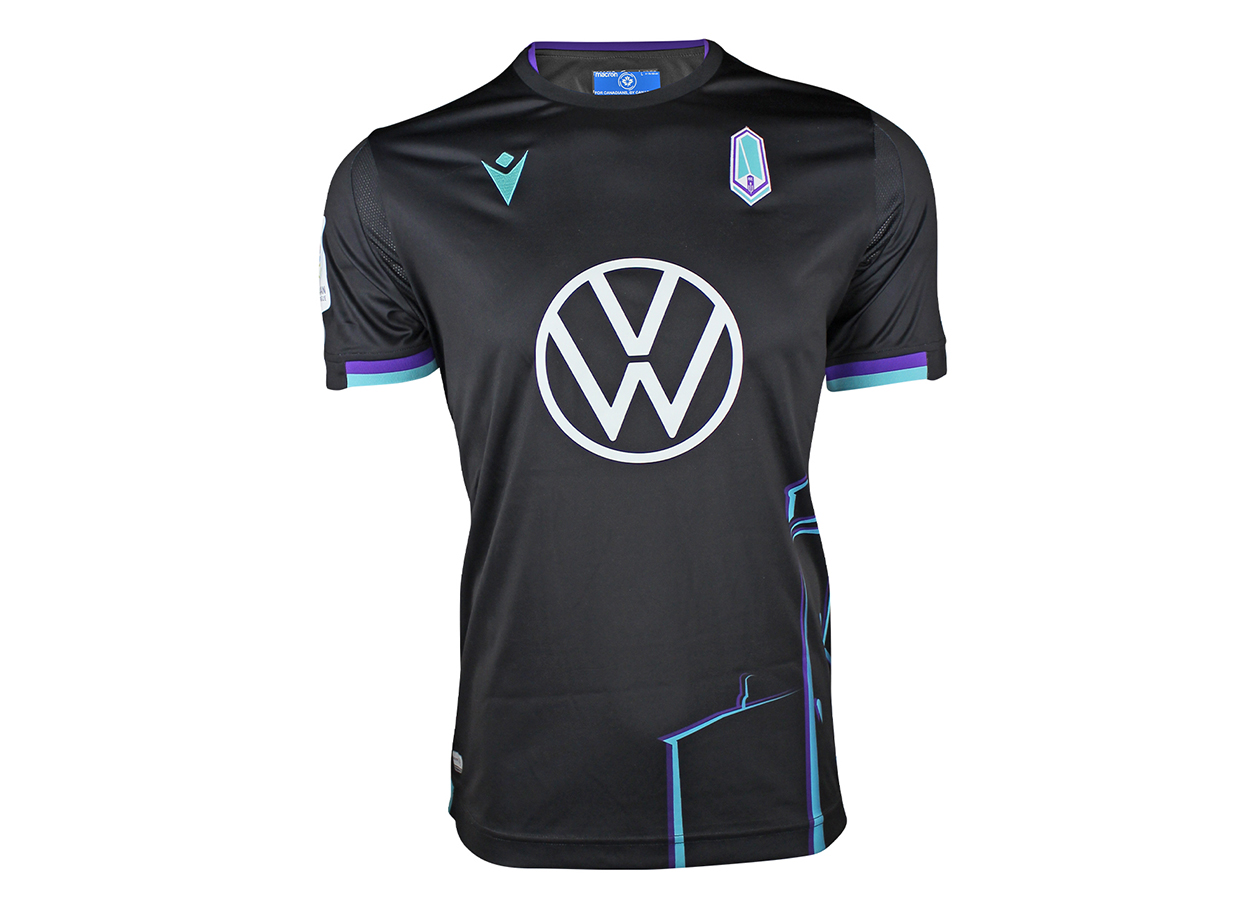 Cavalry FC: The Rocky Mountains stand across the bottom of this kit, with a red blast of light rising behind
FC Edmonton: Alberta's capital is represented with the Legislature Building, appearing in front of splattered blue ink
HFX Wanderers FC: Features MacDonald Bridge – the same iconic Haligonian bridge featured on the Wanderers crest
Forge FC: These grey markings are inspired by Hamilton's Gore Park fountain – a well-known hub for the city's vibrant arts scene
---
---